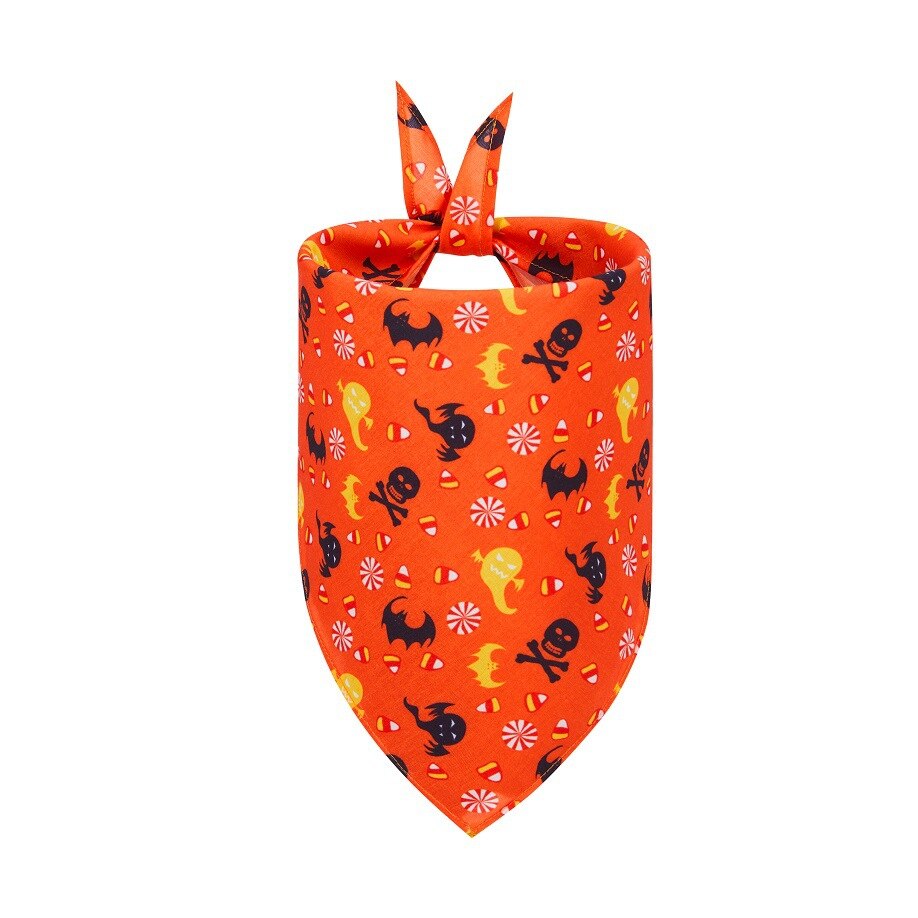 Creepy Crawly Treat Bandana
Introducing our exclusive Halloween Bandanas for Dogs – where style effortlessly meets comfort, creating a treat for your beloved furry companions! Let your pet steal the spotlight this spooky season with our meticulously designed bandanas that make them the star of the show.
Distinctive Style :

 

Set your pup apart with our captivating Halloween designs, each carefully crafted to ensure your furry friend stands out.


Premium Craftsmanship :

 

Crafted from top-notch, pet-friendly materials, our bandanas boast both durability and unrivaled comfort. Your furry friend deserves the best, and we deliver just that.


Double-Layered Comfort :

 

Our bandanas are thoughtfully designed with a double-layered construction, providing an extra level of coziness for your pet's delight.


Effortless Elegance :

 

Ready to wear with a polished look right out of the package, our pre-folded and neatly hemmed bandanas ensure your pet exudes charm without any hassle.


Finest Material :

 

Our bandanas are made from a blend of ultra-soft cotton and lightweight polyester, striking the perfect balance between comfort and breathability.
Elevate this Halloween for your furry friend. Order their high-quality, stylish dog bandana today and let them shine!
We are a company specialised in e-commerce founded in 2018, and since then we have managed countless of online stores.
Our mission is supplying you with the latest, most interesting and useful items whilst providing and excellent customer experience.
We believe that e-commerce is today's way of shopping and that it will grow more and more in the future. It provides us with many conveniences - we don't have to go further than our bed in order to do our shopping. We can instantly check the reviews of a particular product from people who already purchased. We take those features and try to take them to the next level so you can get the best possible experience.

Contact :support@woofchewy.com
WOOFCHEWY®.
HAPPY WOOFCHEWY® CUSTOMERS!
" Super fast and convenient shipping. The quality is excellent."
" Ever better than expected, exactly like described and pictured."
" Thank you WOOFCHEWY for you amazing support !"