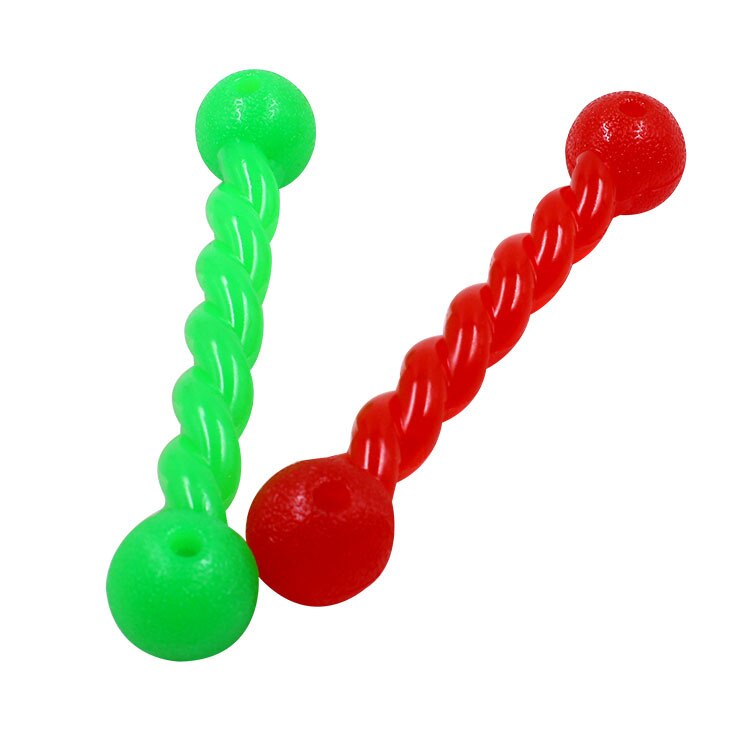 Interactive Teeth - Clean Toy
Color:
Random color - 20cm
In stock
Introducing our Pawsome Pup Interactive Toy – the ultimate companion for your furry friend's playtime and dental care needs. This toy boasts a durable and strong rubber construction, designed to withstand even the most enthusiastic chewers among medium to large-sized dogs.

The charming molar stick design not only entertains your pet but also doubles as a teeth-cleaning tool, promoting dental health while they play. Treat your dog to endless hours of joy and keep their teeth gleaming with this long-sized chew toy. Your playful pup deserves the best!
We are a company specialised in e-commerce founded in 2018, and since then we have managed countless of online stores.
Our mission is supplying you with the latest, most interesting and useful items whilst providing and excellent customer experience.
We believe that e-commerce is today's way of shopping and that it will grow more and more in the future. It provides us with many conveniences - we don't have to go further than our bed in order to do our shopping. We can instantly check the reviews of a particular product from people who already purchased. We take those features and try to take them to the next level so you can get the best possible experience.

Contact :support@woofchewy.com
WOOFCHEWY®.
HAPPY WOOFCHEWY® CUSTOMERS!
" Super fast and convenient shipping. The quality is excellent."
" Ever better than expected, exactly like described and pictured."
" Thank you WOOFCHEWY for you amazing support !"