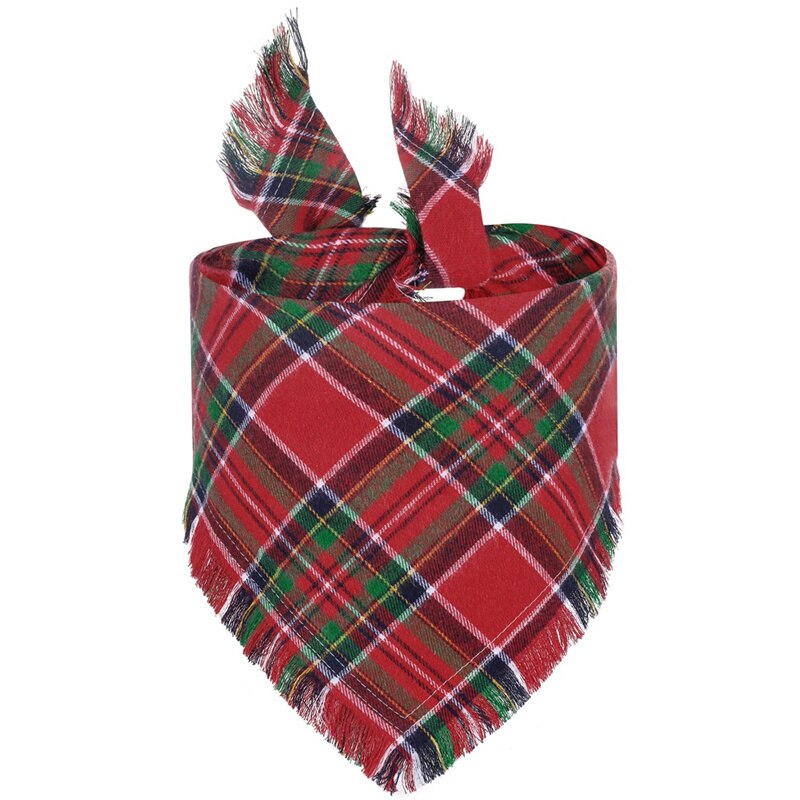 Red Green Pattern Bandana
Product Size:
Size Guide:
Measure your dog's neck to make sure that you choose the perfect size for them!
Medium: Perfect for dogs with necks up to 58cm/23 in.
Small: Perfect for dogs with neck up to 35cm/14 in.
Washable and cotton-soft, our Plaid Cotton Bandanas stands out among the rest with its classic and memorable plaid patterns. These timeless designs featured on sturdy cotton fabric will endure through any muddy play-day or outing!
Washable, stitched cotton fabric
Our unique triangle-tie shape makes this bandana easy to tie on.
| | |
| --- | --- |
| Collection | Dog Bandanas |
| Target Species | Dogs |
| Breed | All Breed Sizes |
| Brand | Woofchewy |
Our goal is 100% customer satisfaction. If you have problems concerning our products, don't hesitate to contact us and we will give you a Refund or Replacement.
We are a company specialised in e-commerce founded in 2018, and since then we have managed countless of online stores.
Our mission is supplying you with the latest, most interesting and useful items whilst providing and excellent customer experience.
We believe that e-commerce is today's way of shopping and that it will grow more and more in the future. It provides us with many conveniences - we don't have to go further than our bed in order to do our shopping. We can instantly check the reviews of a particular product from people who already purchased. We take those features and try to take them to the next level so you can get the best possible experience.

Contact :support@woofchewy.com
WOOFCHEWY®.
HAPPY WOOFCHEWY® CUSTOMERS!
" Super fast and convenient shipping. The quality is excellent."
" Ever better than expected, exactly like described and pictured."
" Thank you WOOFCHEWY for you amazing support !"